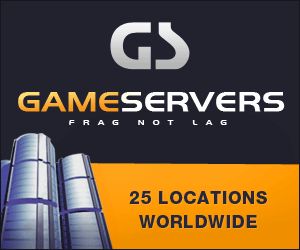 GameServers.com has established itself as the premier game hosting company through the past six years, having served over 100,000 customers. With features such as instant setup, state of the art control panel and no codec restrictions it is no surprise that GameServers.com is one of the leading Minecraft providers today.
Established in the year 2000 our 100% Tier 1 Network features providers such as Savvis, Internap, and Level 3. By specializing on the gamer market and eliminating lower tier providers such as Cogent typically used by hosting companies, GameServers.com ensures you always experience low latency performance for your Teamspeak, Ventrilo, or game server.
The Price
Gameservers are not the cheapest around. However, after using much other server hosting companies, I can say that Gameservers stood out the most. It's worth paying a little more to get a stable and high quality server. Oh, and let's not forget the support. They respond to your tickets in a matter of hours, which is great.
Server Quality
When buying a game server, web host or anything like that I always go and do some 'stress tests'. Gameservers could take almost anything I threw at it. It could handle full slots for more than 24 hours and still be stable and lag free. I also flooded the IP address with shells and it was able to withstand that – but only with some lag. If I increased the power to more shells it would most likely fall apart. However, it done well to withstand the power of that flood. Other hosts wouldn't off. This shows that gameservers have very fast and secure internet connection. It's rare anyone will flood your server though so there is no need to worry.
Customer Support
When using their customer support I felt like I was one of them, not just a customer. The staff there is friendly and quick. They are also straight to the point and don't mess around. If you got a problem they will fix it.
Conclusion
Overall I enjoyed the experience with Gameservers. I recommend them to everyone who is interested in a Gameserver. With quick setup and high quality servers, with free 24/7 support, you can't go wrong.
>> Click here to visit GameServers website

Fragnet
Another high quality gaming server is Fragnet. You can check it out here.